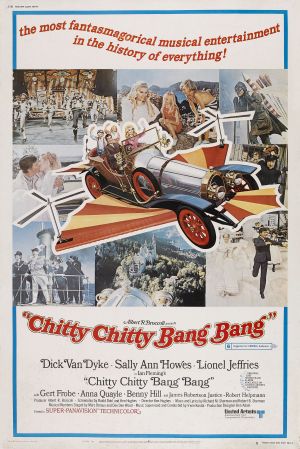 Chitty Chitty Bang Bang is a 1968 film directed by Ken Hughes and co-produced by Albert R. Brocoli (who is well-known for producing most of the James Bond movies, which both the James Bond movies and Chitty Chitty Bang Bang were based on literature works written by Ian Fleming), the Sherman Brothers written songs for it.
Songs written by the Sherman Brothers
Edit
Truly Scrumptious
Lovely Lonely Man
Doll on a Music Box
Ad blocker interference detected!
Wikia is a free-to-use site that makes money from advertising. We have a modified experience for viewers using ad blockers

Wikia is not accessible if you've made further modifications. Remove the custom ad blocker rule(s) and the page will load as expected.