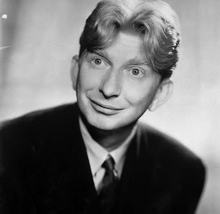 Sterling Price Holloway Jr. (January 4, 1905 – November 22, 1992) was an American actor and voice actor who appeared in over 100 films and 40 television shows. He was also a voice actor for the Walt Disney Company, well known for his distinctive tenorvoice and is perhaps best remembered as the original voice of Mr. Stork in Dumbo, Adult Flower in Bambi, the Cheshire Cat in Alice in Wonderland, Winnie the Pooh, Kaa in The Jungle Book and Roquefort in The Aristocats.
Songs sung by Holloway in Winnie the Pooh
Edit
Rumbly in my Tumbly
Little Black Rain Cloud
Mind Over Matter
A Rather Blustery Day
The Rain Rain Rain Came Down Down Down
Hip-Hip Pooh-Ray
Songs sung by Holloway in The Jungle Book
Edit
Ad blocker interference detected!
Wikia is a free-to-use site that makes money from advertising. We have a modified experience for viewers using ad blockers

Wikia is not accessible if you've made further modifications. Remove the custom ad blocker rule(s) and the page will load as expected.